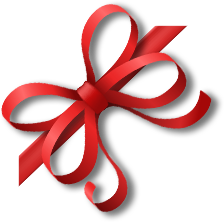 BEST SELLER
30% OFF
Eco-friendly Charcoal-Infused Toothbrush & Tongue Cleaner

We make it easy to take great care of your teeth, gums and tongue whilst caring for the environment with the new Grin Charcoal-Infused Biodegradable Brush and Tongue Cleaner!
Our beautifully designed toothbrush handle and tongue cleaner is made from sustainable non-GMO corn starch, which means the toothbrush handle and tongue cleaner is 100% biodegradable through commercial compost.
Charcoal-Infused Bio Toothbrush:
Our toothbrush bristles have been infused with a premium activated charcoal which has been recognized for its antibacterial and detoxifying properties for thousands of years. Alongside brushing the charcoal works to keep bacteria at bay. 
Available in soft bristles (soft bristles are recommended by dentists)
Micro slim-tip bristles reach deep between teeth and along the gum-line
The antiseptic properties of charcoal help to reduce bacteria build-up on

 


your toothbrush - perfect for the bathroom environment
100% biodegradable handle 
Bio Tongue Cleaner:
While there's a load of 'good bacteria' fostering away, working to create a healthy environment in your mouth, there are also a tonne of other kinds of 'bad' bacteria which lead to bad breath, tooth decay and gum infections, so cleaning your tongue is an easy and important way for maintaining a healthy mouth
Tongue cleaners work to: 
Freshen breath
Help remove bacteria and dead cells on the tongue
Heighten your taste bud sensitivity
Disposal Instructions
Discard thoughtfully - Check with your local commercial composting or recycling programs to see if suitable.

It takes on average, 90 days for the toothbrush handle and tongue cleaner to break down into a chalk-like stick in a commercial compost. 

Your package will be sent using Track & Trace. A physical delivery address is required for all orders. Please allow up to 2 additional days for rural zip codes.
| | | | | | |
| --- | --- | --- | --- | --- | --- |
| | Orders Lower Than $10 | Orders Between $10 and $20 | Orders Between $20 and $30 | Orders Over $30 | Estimated Delivery Time |
| Australia Delivery | $15.00 AUD | $10.00 AUD | $5.00 AUD | Free Shipping | 3 - 10 working days |
This site currently ships to:
Australia
Please be aware delivery is subject to stock availability and payment authorisation.
You can be assured that we make every effort to ensure the stock presented to you on our site is readily available for you and should there be any items in your order which are not available, we will contact you via your provided email shortly after.
If you have any concerns related to your order, please get in touch using our live chat or via email (auinfo@grinnatural.com) with your order number.
Processing Times
Once your order is placed, your order will be processed within 1-2 business days.
You will receive your Order Confirmation Email as soon as we've received your order.
Payments Accepted
American Express, VISA, MasterCard, Apple Pay, Google Pay, PayPal, Shop Pay.
Duties & Taxes
*Local taxes and import duties may be incurred in some countries and are not included in the amounts shown. The buyer or recipient of the shipment is responsible for all such taxes and duties.